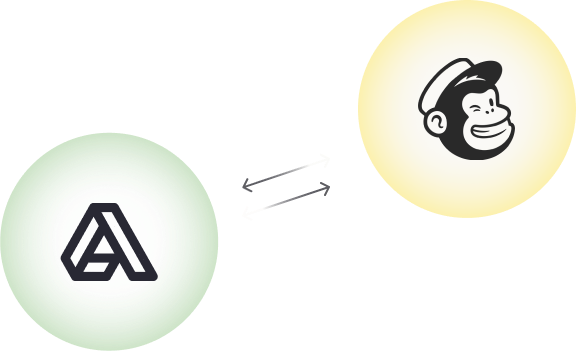 Skyrocket Your
Restaurant Business with Marketing Automation
The aleno restaurant booking system together with Mailchimp is a perfect team to boost your marketing. For more guests, higher revenue, and better visibility.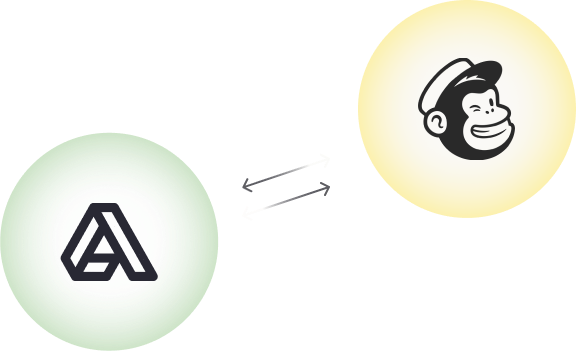 Unleash the Power of
Your Guest Data Now
The integration of aleno with mailchimp gives you
a multitude of possibilities to increase your restaurant business to the max.

Promote events and offers


Reward regular guests with benefits

Drive preorders and up-selling

Get happy guests to review your restaurant

Automate social media posts
With aleno, we are able to continuously optimize our restaurant's capacity utilization and book out events well in advance.
With aleno, we are able to continuously optimize our restaurant's capacity utilization and book out events well in advance.
Customer Tags are the
Secret to Success
With aleno you can add manual or automated customer tags to guest profiles. This is where the magic starts. Whether it is "Vegetarian", "Live Music Attendee" or "Lunch regular" - you always have the relevant information to segment your audience and target specific guests with what they wish.

See what is possible
for your Restaurant
If you want to take your restaurant marketing to the next level now, book a free online demo today.
Only some Examples for what is possible with Marketing Automation
Retention
Marketing
Inform previous participants that a new event of this series will take place. Thus you get early reservations of highly interested people.
Review
Management
Send an automated email after the Check-out to all guests who got tagged as "highly satisfied" and ask them to rate and review the restaurant.

Up-Selling
Guests ordered a special wine for dinner? Send them a message that they can order this wine in your Restaurant-Shop for a Special Price.

Connect aleno with Mailchimp
In the Market Place you can do this with only a few clicks. If you don't use Mailchimp until now you can create an account for free and start right away.

Update Contacts with Guest and Tag Info
All contacts on Mailchimp are synchronized and supplemented with the tag info and additional contact data from the reservation system.

Start Automation for Communication
Determine which guest segments should be addressed with which messages and when. Once set up, these are sent as soon as a trigger event occurs.
Best guest experience
Integrated data and efficient processes create Magic Moments with your guests.
Built for entrepreneurs
Built from the restaurant's perspective, aleno helps you optimize revenue and costs.
Powerful and flexible
High Performance adaptable to any type of restaurant.