The weather is changing, employees are down, menus are sold out, just before the shift starts a large group arrives, and so on. Gastronomy business is always full of surprises that have to be responded to accordingly. Otherwise, as a result, you'll quickly have dissatisfied guests and poor ratings.
This requires you to have systems in place that givs you the flexibility you need to be prepared for such uncertainties. You use aleno's reservation system? Then you can relax. Because with a few clicks in the settings you can react ideally to current and short-term requirements (if you want to see immediately what has changed, you can click here).
Three practical examples:
The weather is nice and the terrace can be opened. The seating capacity on this day can be easily increased for each shift and for example from 7 pm on again reduced, because it's getting cold outside.
A bigger group has registered at short notice for tomorrow 8 pm. This shift can be cancelled completely for additional reservations.
On Friday evening a special menu will be offered in the restaurant - on advance order there will be a reduced price. Guests who wish to make a reservation during the evening shift are automatically notified of this via the reservation widget.
aleno customers have known some of the features for quite some time. These are the settings previously referred to in aleno as "daily settings". Now we have completely reworked them, making it even easier for you to react adequately to unforeseen events. The daily settings are no longer available in this form, they can now be easily edited via the calendar instead.
In the calendar you can see the shifts that are currently active.
What's new:
Edit shifts for one day
Click on the copy icon if you want to edit the shift for one day. This generates a copy of the global shift. Using the edit icon you can adjust the shift for this one day individually with all parameters.
Copy shift: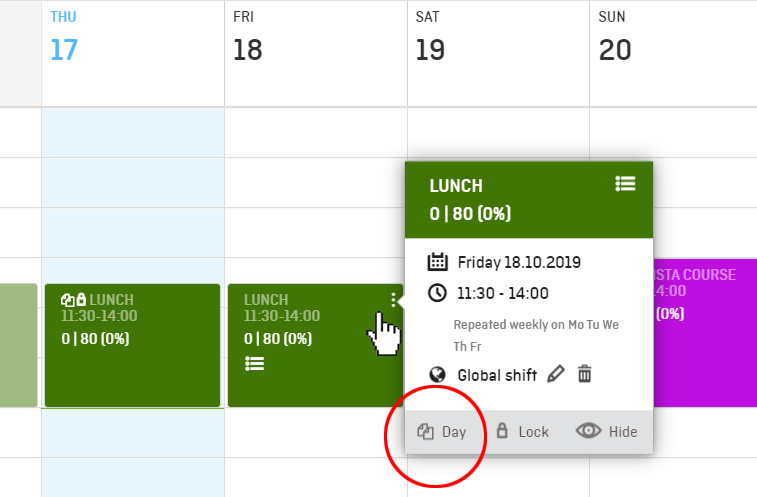 Edit day shift:
Edit settings of the day shift: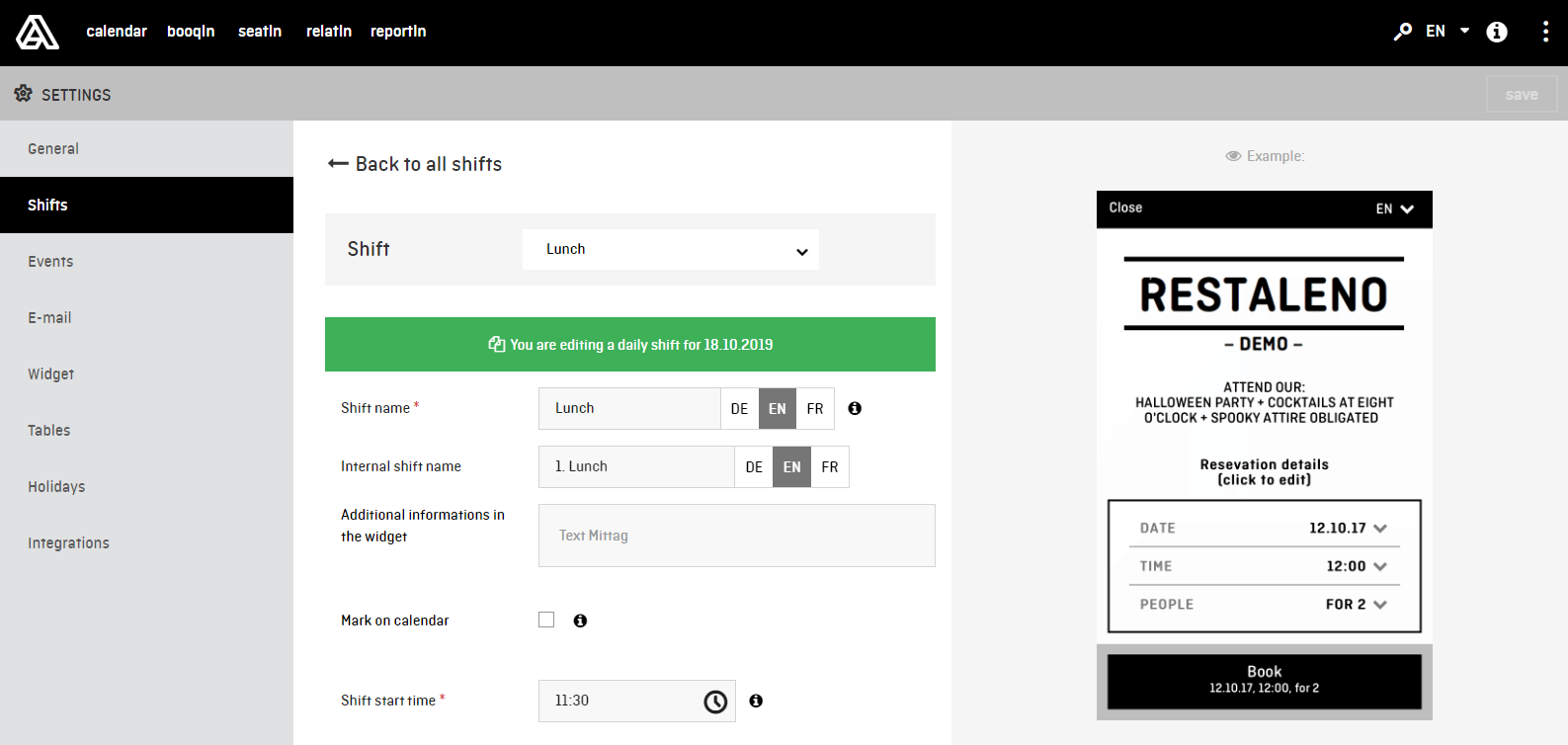 Hide shifts for a day
Click on this icon if you don't want to display this shift in the backend or widget. After that you can create a new layer or event for the day. To show hidden layers again you can flip the switch on the left above the layers.
Hide shift: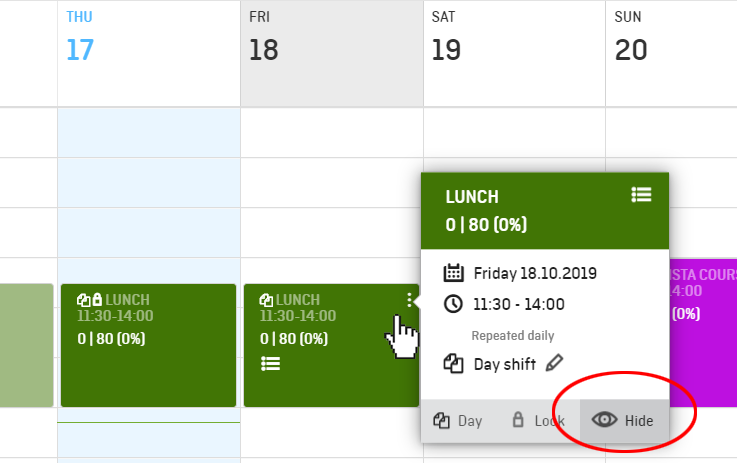 Hided shift: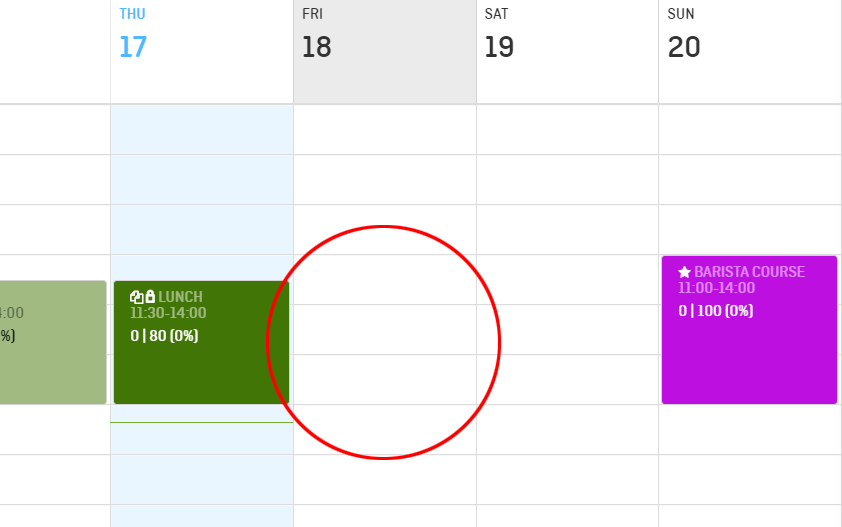 Unhide shift: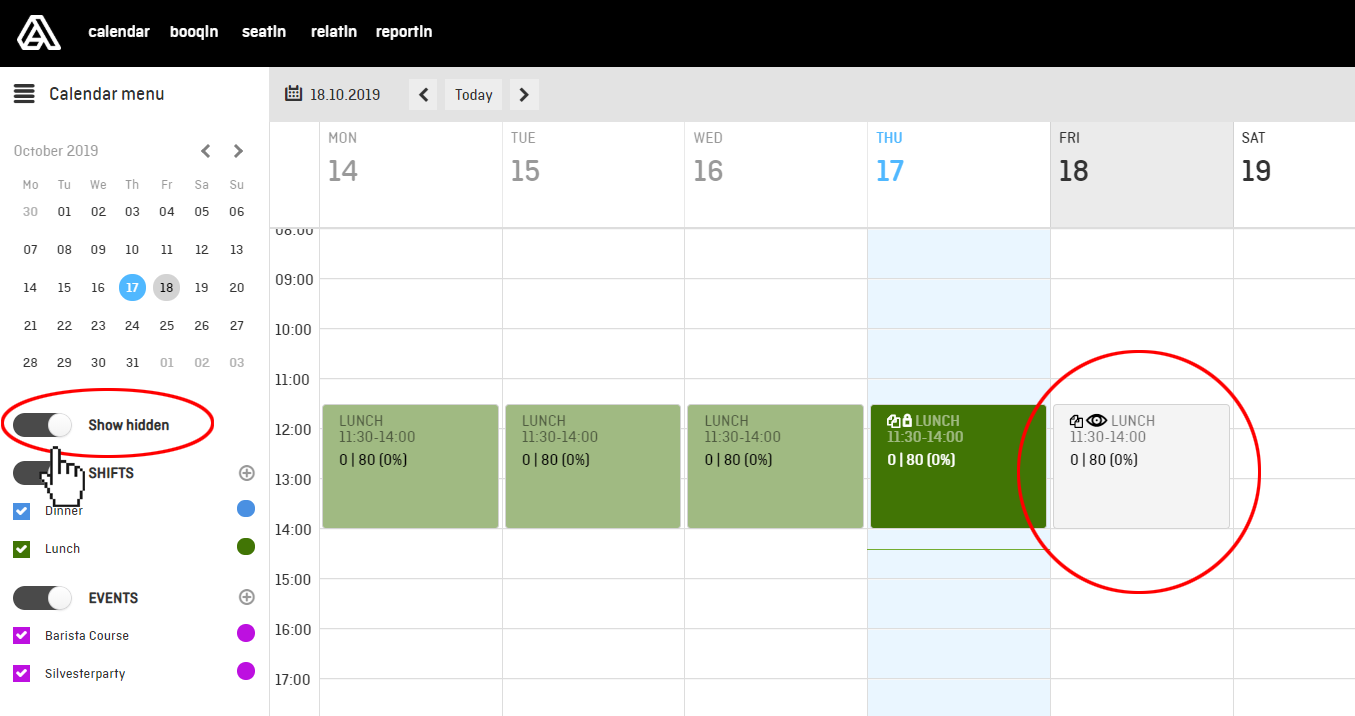 Lock shifts for one day
Click on this icon if you want to block online reservations for that day.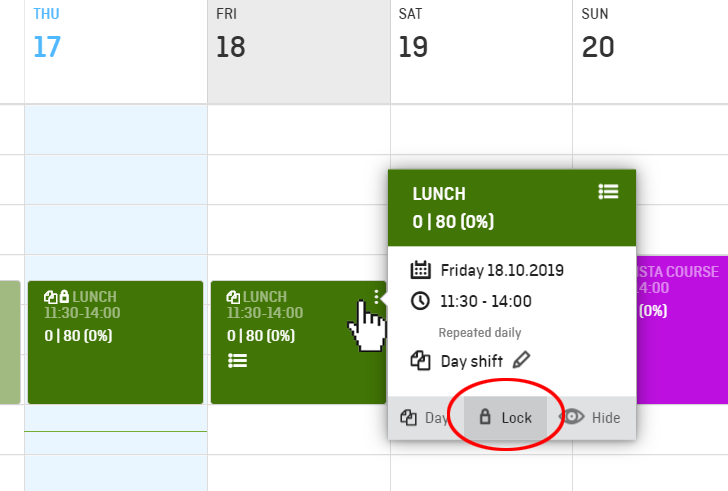 With the new functionalities, you'll have the freedom to take the right measures and keep your mind free for what really matters in the restaurant business: perfect service and satisfied guests.